 WE CONNECT THE FUTURE. YOUR TALENTS WITH ALL OUR OPPORTUNITIES!
We connect the security of the Pierer Group with the freedom and togetherness of a great small business. We connect your curiosity with our experience in electronics, and your home region with world-class opportunities. Send your career expectations with a brief introduction to us at www.abatec.at. Your questions deserve detailed answers, so get in touch.
We connect all the opportunities for you and your future with us, for example in the following fields:

– Electrical engineer
– Hardware and software specialist
– Technician
– Production technician
– Administrative employee
INTERESTED?
APPLY TO US THE WAY YOU WORK: TAKE THE INITIATIVE!
choose location
THIS IS HOW A FIRM CONNECTION WORKS. WITH YOU AND US.
1. APPLY
Upload your documents to the careers portal.

2. REPLY
We make a preliminary selection and reply to you within two weeks. That's a promise.
3. GET TO KNOW US
You drop by for an interview. We get to know you and you get to know us. It couldn't be fairer.
4. FINAL INTERVIEWS
If you like it here, we agree to meet again. Preferably for a trial day as soon as possible.
5. DECIDE
You decide whether we're the perfect match for you – and vice versa. After the final confirmation, we immediately send you an employment contract that we have already signed.
6. Start
You start with us on the date that we agree.

faq
HOW DO I APPLY?
Please always use the careers portal and don't forget that only complete applications with all the required documents such as your CV, cover letter and certificates will be considered.
I CAN'T SEE A POSITION THAT SUITS ME AT THE MOMENT. CAN I SEND AN UNSOLICITED APPLICATION?
Of course: simply upload your application under "Unsolicited application". As soon as a suitable position arises, we'll get in touch with you – so please be patient.
IS IT POSSIBLE TO HAVE A TRIAL DAY AT ABATEC?
If we decide to have a second interview with you, you're welcome to spend a day with us at the company.
WHAT IS THE APPLICATION PROCESS LIKE AT ABATEC?
Fast, personal, transparent. We make sure to give you feedback on the next steps in the application process as quickly as possible so that we can stay in contact.
I ALREADY APPLIED ONCE AND WAS REJECTED. CAN I APPLY AGAIN?
Of course, just because one position wasn't right for you doesn't mean you aren't the best fit for another one that comes up. So just upload your application for the advertised position.
HOW LONG BEFORE I CAN EXPECT A RESPONSE TO MY APPLICATION?
Within two weeks you'll either get an invitation to an interview or, if you are unlucky, a notice that we've found someone else who is a better fit.
WHAT SHOULD I TAKE TO THE INTERVIEW?
If your documents were already complete when you applied, nothing in particular. It's you that we're looking forward to meeting, but it's a good idea to show that you've found out a bit about ABATEC beforehand.
CAN I DO A HOLIDAY INTERNSHIP OR A COMPULSORY INTERNSHIP AT ABATEC?
Yes, we accept interns every year during the holidays. So just upload your application!
IN WHICH AREAS IS IT POSSIBLE TO WRITE A BACHELOR OR MASTER THESIS?
The area must suit the topic, so we coordinate them individually with you.
CAN I DO A HIGH SCHOOL FINAL YEAR PROJECT TOGETHER WITH ABATEC?
Yes, and we can also offer subjects for your A-levels project. Here too, you're welcome to contact us with your own subject proposal, preferably by e-mail.
CAN I WRITE A BACHELOR OR MASTER THESIS TOGETHER WITH ABATEC?
That's possible too, because we also assign Bachelor's and Master's theses on specific topics. You're welcome to contact us with your own topic proposal, preferably by e-mail.
ARE THE ADVERTISED POSITIONS UP TO DATE?
Yes, they are updated every day, so you don't have to ring us and check, but can apply straight away.
WE CONNECT PARTNERSHIPS WITH SUCCESS STORIES.
Our success is connected to that of our partners. Here are some current references, but the future is yours. It only takes a phone call to begin your success story – with us by your side.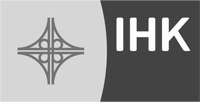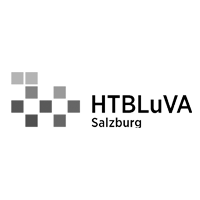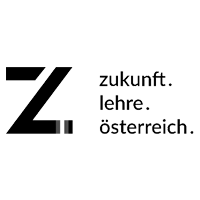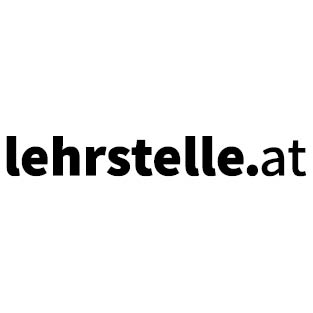 COMPANY
WE CONNECT HIGH TECH WITH ENTREPRENEURIAL SPIRIT.
In terms of technology, almost everything has changed since Friedrich Niederndorfer founded our company in 1991. But our name still stands for connecting expertise in electronics with the innovative power of a start-up.