 WE CONNECT THE FUTURE IN SERIES.
At three fully automated production sites in Regau (Upper Austria), Mariapfarr (Salzburg) and Hermsdorf (Thuringia), we manufacture customised assemblies in the highest quality for you. With fully integrated test bays as well as final quality checks and tests, we offer series production certified according to IATF 16949.
If you so desire, we can combine production with just-in-time manufacturing and individual logistics services for your final assembly.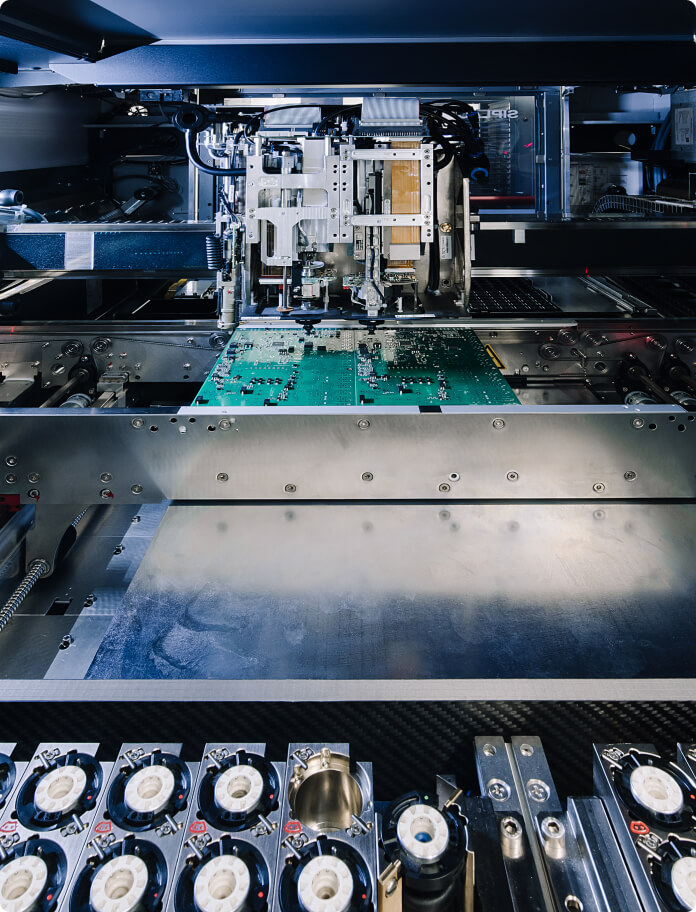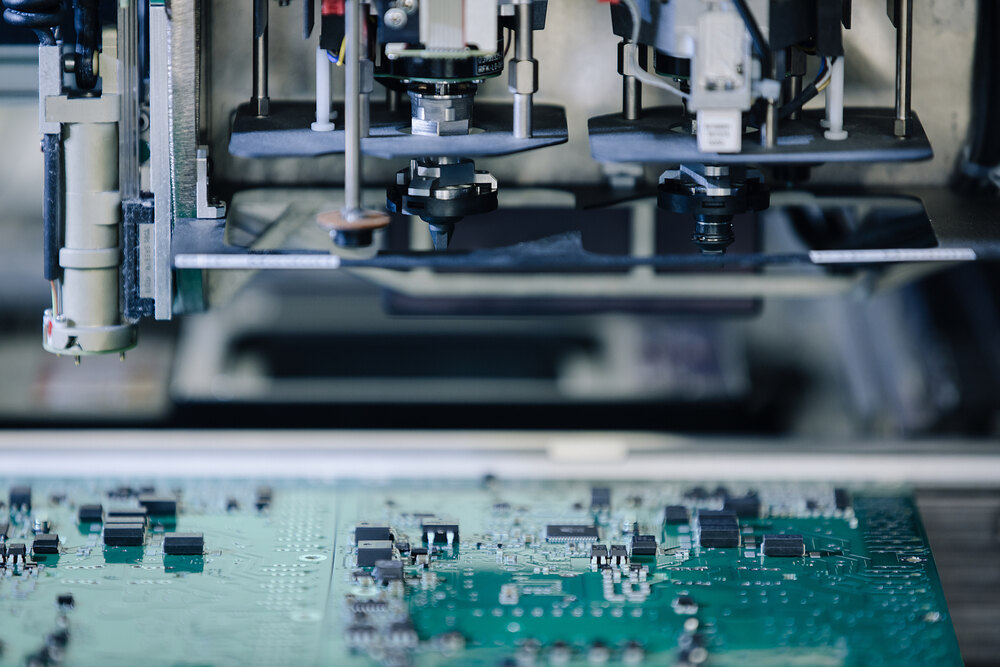 SMT
Solidly soldered.
Electronic components produced using surface mounted technology (SMT) are directly soldered onto a surface with conductor traces by SMT assembly machines. The connection for your project is even more reliable with assembly on FR4 boards and ceramic substrates or flex circuit boards.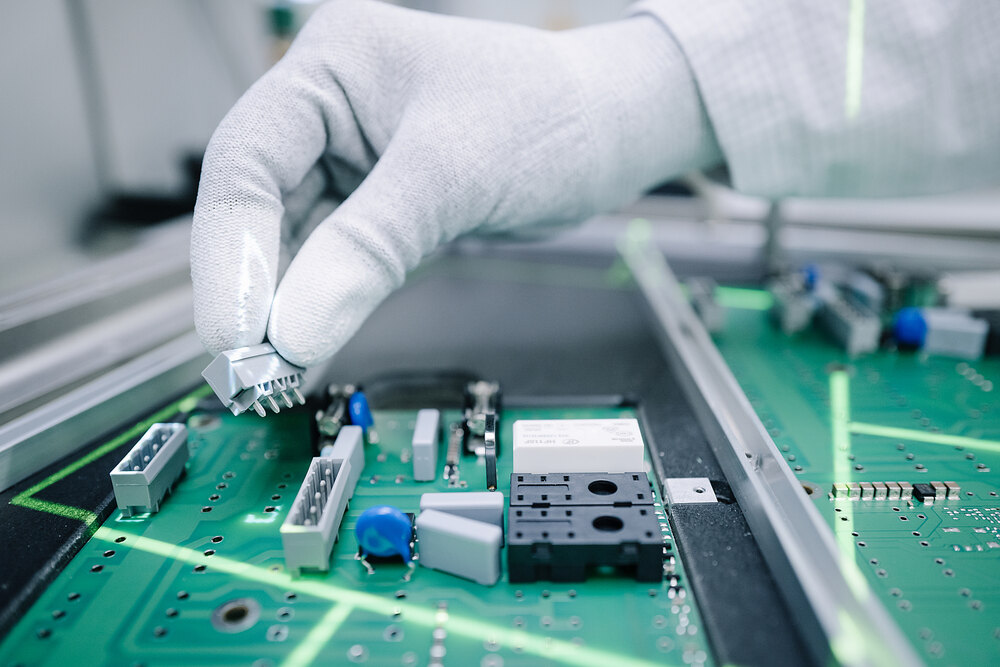 THT
Live wires.
Electronic components with wire connections are connected to the conductor trace using through-hole technology (THT) and then soldered. Produced at optically monitored (AOI) assembly stations with wave soldering technology, with efficient production using components prepared on automated cutting and bending machines – the future is here already.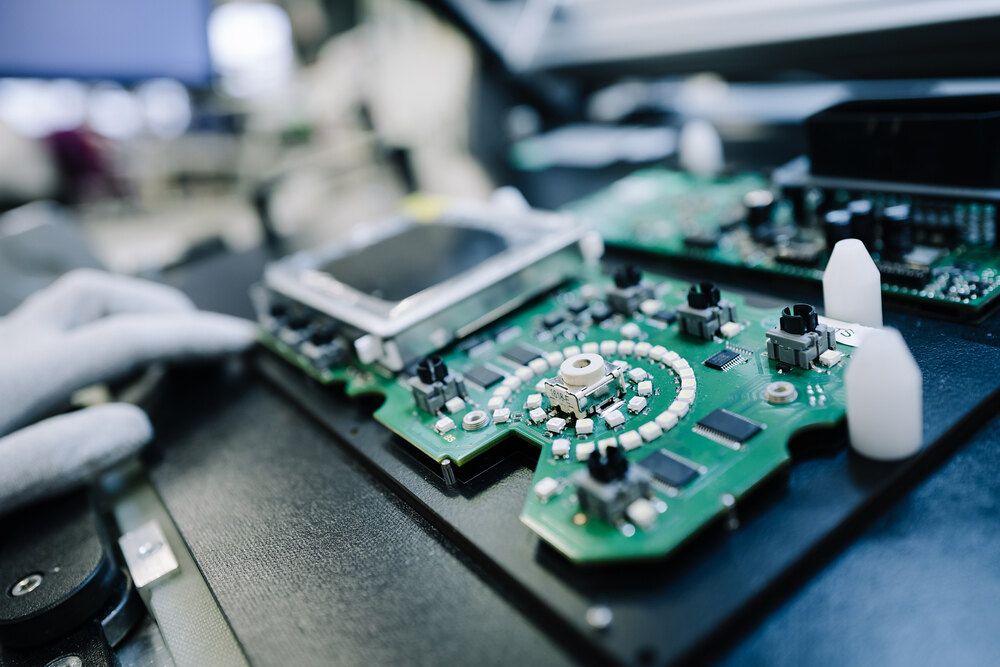 TEST BAY
Quality takes effort.
At the test bay, we perform inspections such as FCT, burn-in and EOL tests. Product-specific function testers (FCT) and calibration of circuit components ensure that the assembly functions perfectly. Burn-in stress tests for service life testing or rapid stress tests ensure durable and reliable operation. Finally, end-of-line tests (EOL) program and evaluation of the correct function of the components.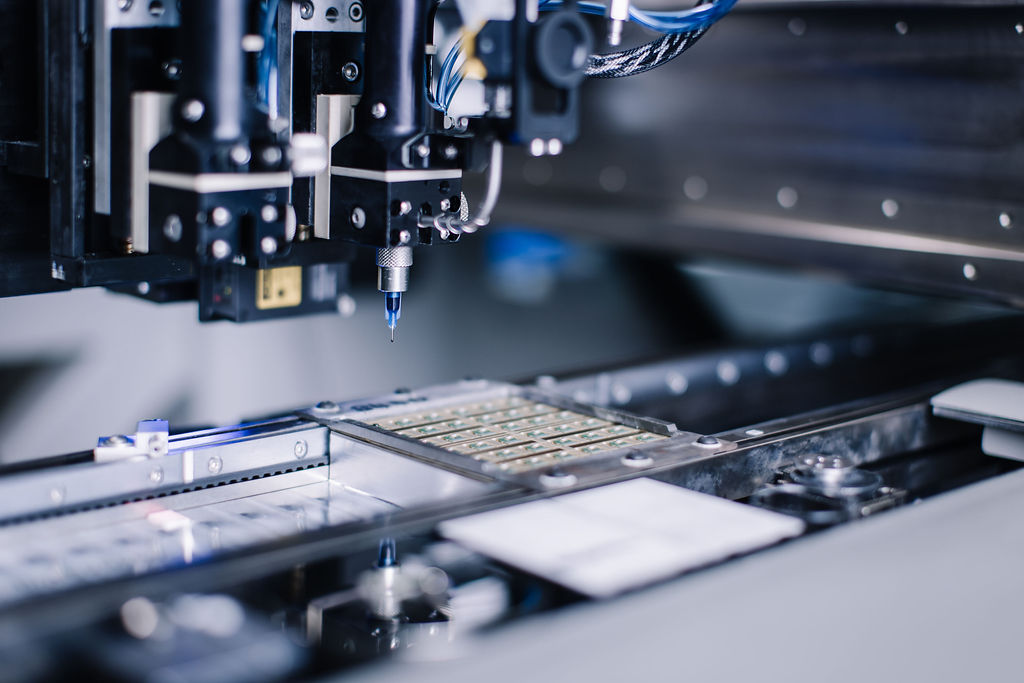 CHIP-ON BOARD
The most direct connection to the future.
Mounting and electrical chip-on board (COB) connection of microchips, sensors, LEDs, VCSELs and other components on the board. Depending on the requirements, we can combine COB with other methods (such as SMT, THT or screen printing processes) on the front or back of the board as required.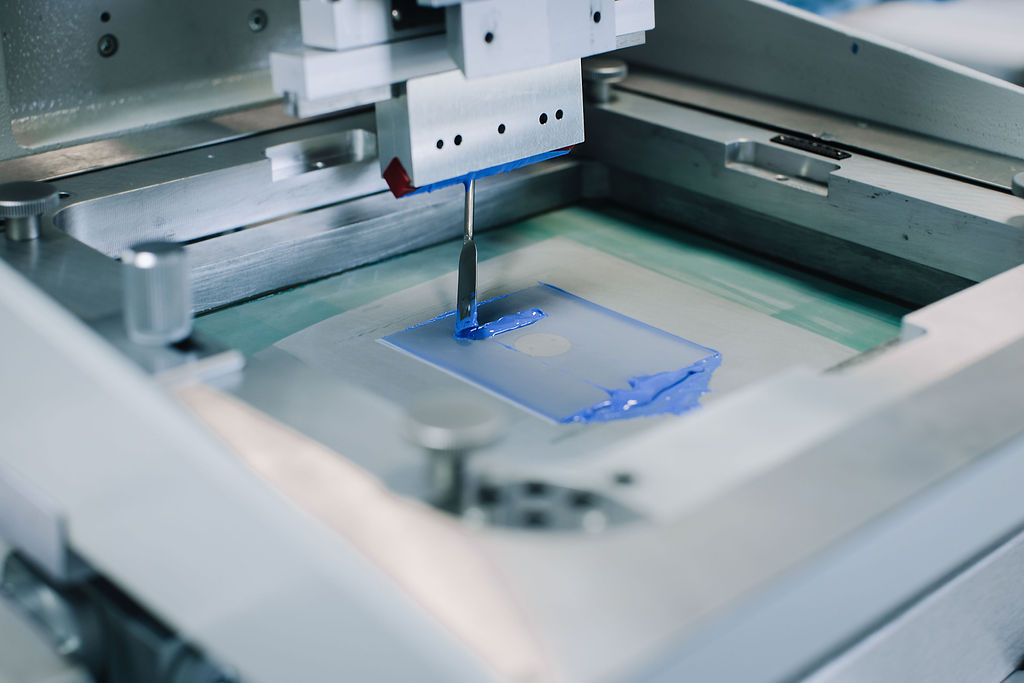 THICK FILM
The future in layers.
Thick-film technology for building and connecting electronic components and integrated circuits. Layers of pastes such as copper, silver, platinum, gold or glass form conductor traces, insulation or passivation layers – and are applied to extremely thin, compact and powerful electronic assemblies. They can also be treated with other technologies as thick-film hybrid circuits.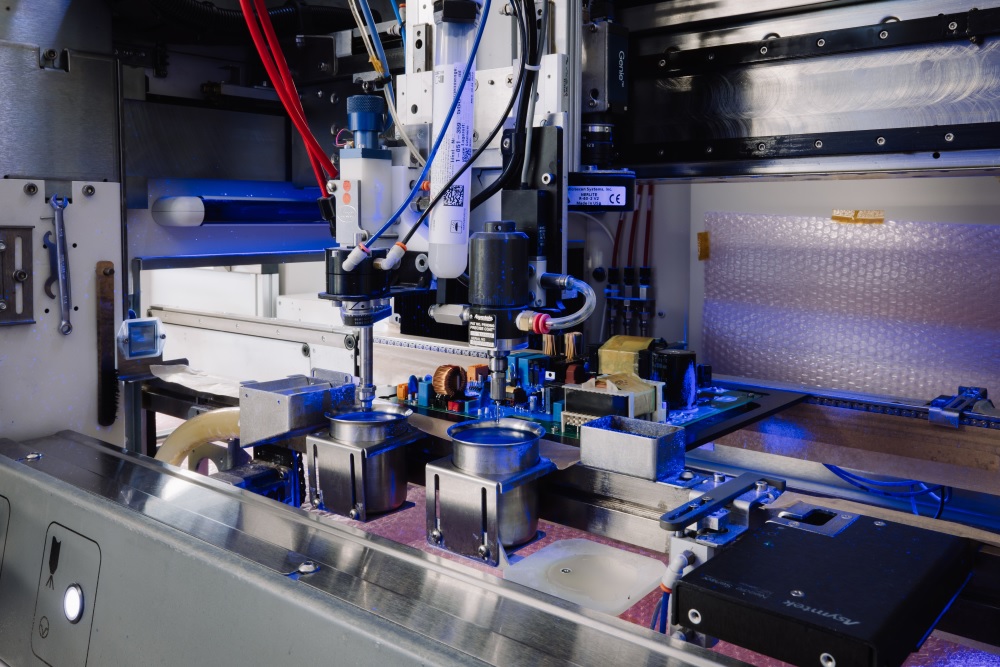 CONFORMAL COATING
Lasting protection.
Conformal coating provides maximum protection and durability for assemblies and is highly effective against environmental influences such as dust or moisture as well as corrosion. After installing the PCB, we apply acrylic resins to form an elastic film that is resistant even to aggressive media such as salts or acids.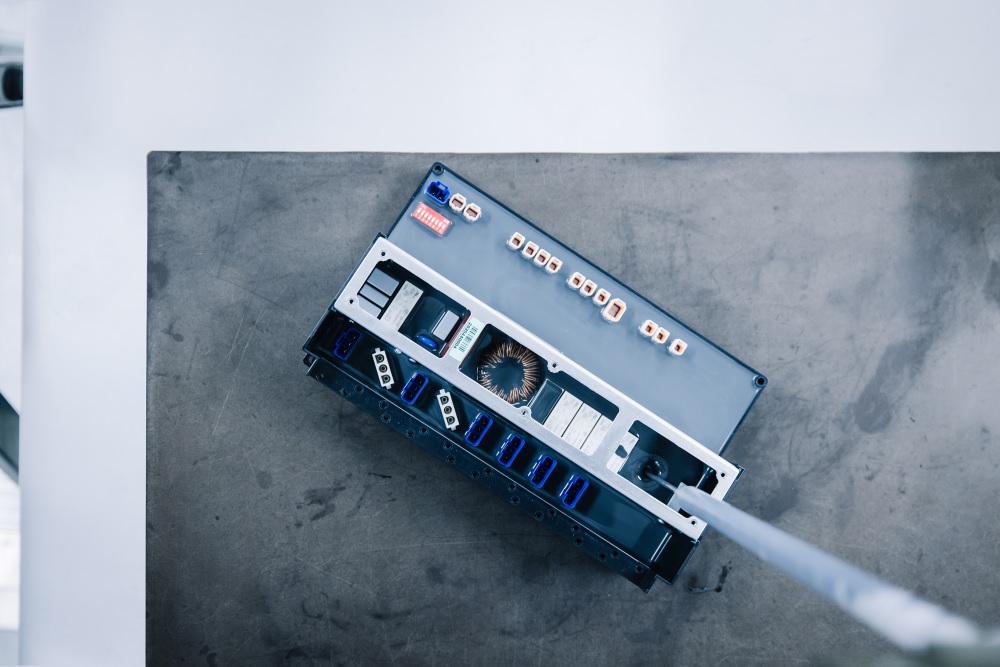 POTTING
Lasting protection.
Potting provides maximum protection and durability for assemblies and is highly effective against environmental influences such as moisture and corrosion. Polyurethane is used as the compound.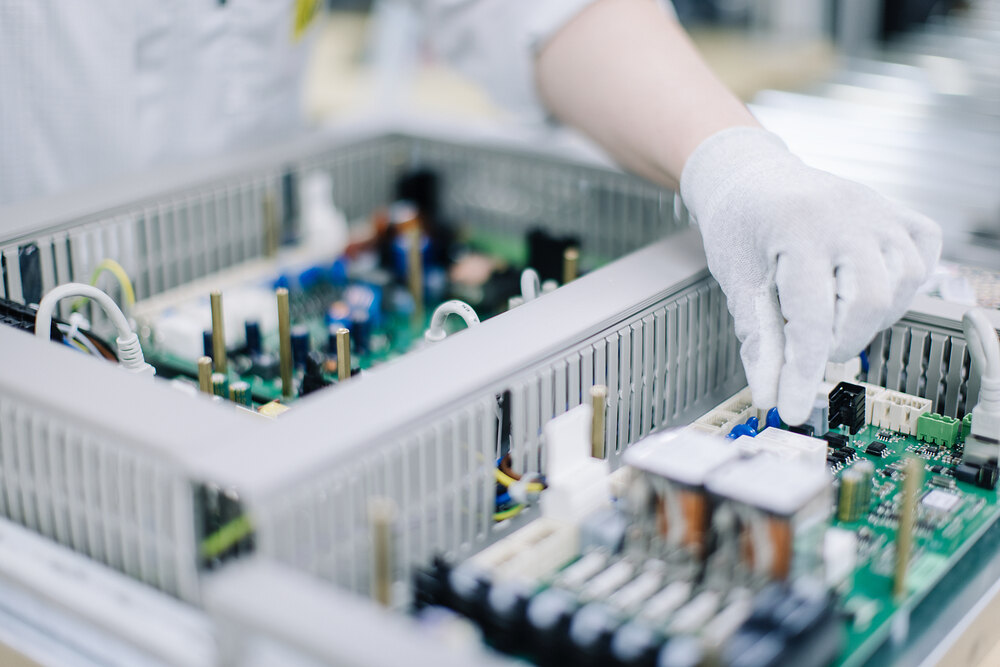 ASSEMBLY
Just like that.
Highly efficient device assembly from simple housings to complex finished devices including protective packaging. Guaranteed tested quality thanks to a semi-automated test and assembly line with integrated production station for our special bonding connection technology and EOL testing. For a lasting connection – from ABATEC to you.
CAREERS
WE CONNECT YOUR TALENTS WITH ALL OUR OPPORTUNITIES.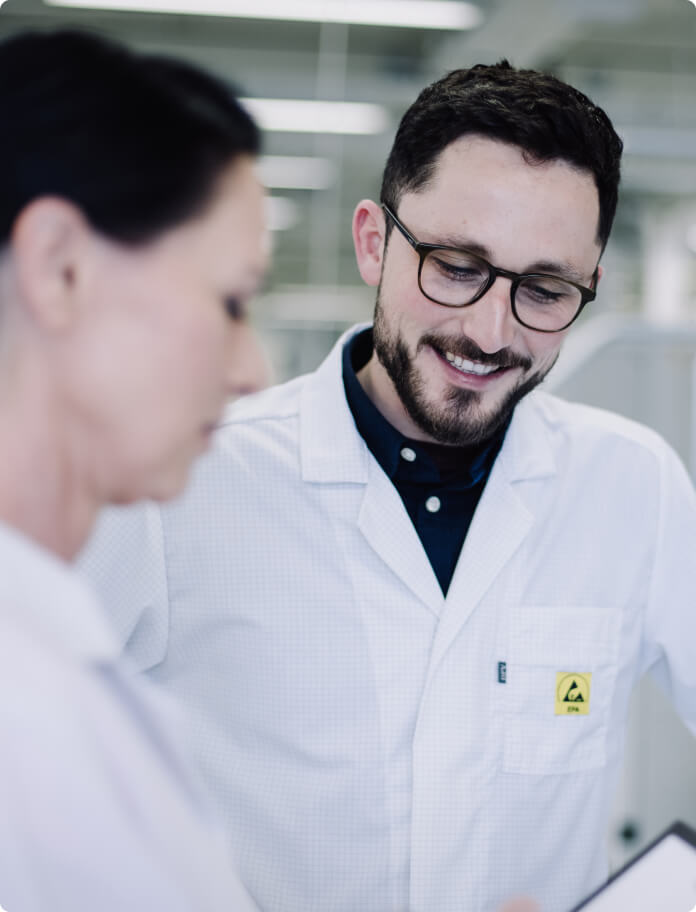 PRODUCTS
WE CONNECT PRODUCTS AT THEIR BEST.
We connect world-class electronics with on-site production. Tailor-made solutions with modular platforms. And we connect our vast experience with your wishes and ideas to make every detail even better. That's our present and your future.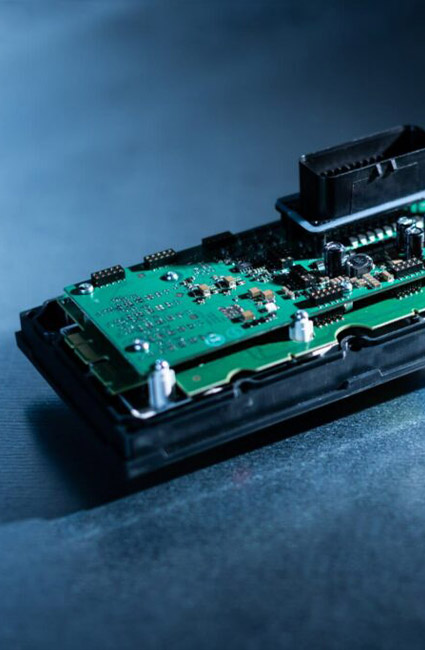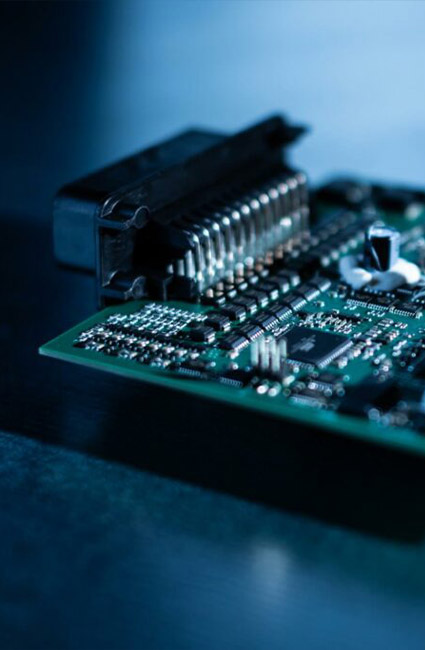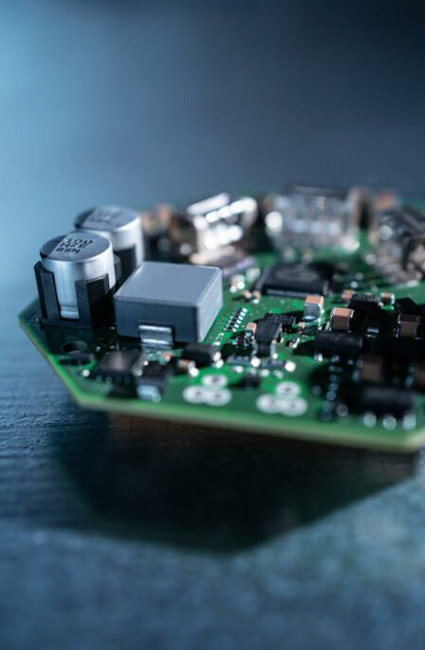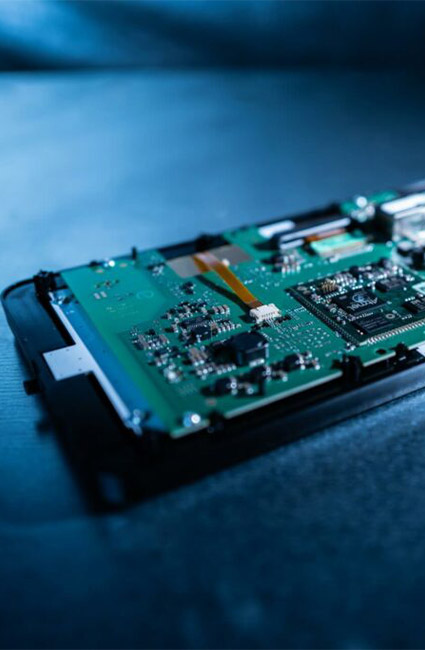 TRAINING
WE CONNECT THE FUTURE WITH TRAINING THAT IS FUN.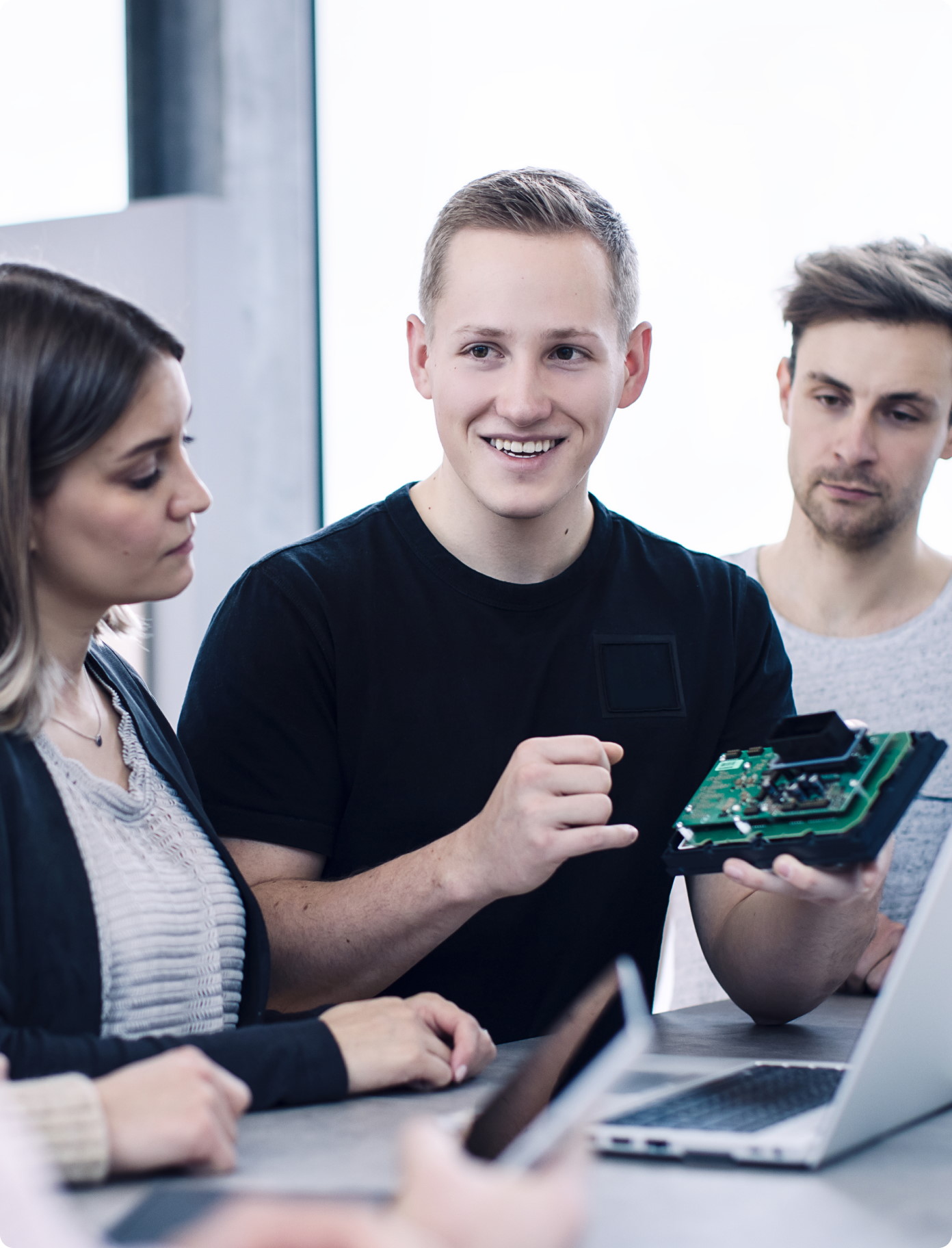 WE CONNECT PARTNERSHIPS WITH SUCCESS STORIES.
Our success is connected to that of our partners. Here are some current references, but the future is yours. It only takes a phone call to begin your success story – with us by your side.